PAMED's Mission:
The Pennsylvania Medical Society is the voice of Pennsylvania's physicians, advancing quality patient care, the ethical practice of medicine, and advocating for the patients they serve. We promote physician leadership, education, professional satisfaction, practice sustainability, and the public's health.
 
 

Current members: Renew your membership by paying 2016 dues now.
Don't face the challenges of practicing medicine alone. Being a Pennsylvania physician is easier when the Pennsylvania Medical Society (PAMED) and your county medical society are your partner in: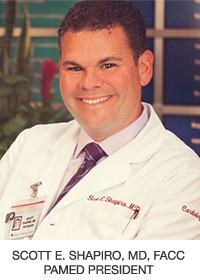 The Business of Medicine—Visit our website or online store for articles, publications and webinars about issues like coding and HIPAA, take advantage of live training for physicians and medical staff, or call our Help Line at 717-DOCHELP to get individualized assistance.
The Practice of Medicine—Access 50+ patient safety and risk management CME, participate in live and distance learning opportunities designed to help physicians enhance leadership skills and drive quality, and take advantage of webinars focused on practice issues like our series on long-acting opioids.
The Life of Medicine—Receive guidance on balancing work and family, employment transitions, financial planning, and networking.
Advocacy—Expert policy analysis and regulatory and legislative advice at your fingertips. PAMED monitors more than 350 bills each session on behalf of physicians and patients.
Joining PAMED also means you'll always have access to need-to-know information. PAMED's communication channels include Daily Dose emails; the PAMED News monthly newsletter; a website full of valuable information; and social media sites.
Questions? Call our membership team at 855-PAMED4U or email us.