What makes PAMED special are its members:
You're urban, suburban, and rural.
You're employed by health systems both large and small, and you're also practice owners.
You're students, educators, administrators, and leaders.
PAMED asked members "What is YourPAMED?" in order to get to the heart of what membership means. It turns out that every person's PAMED experience is unique. You find value in leadership training, reimbursement assistance, and tools for becoming a better advocate for patients.
Learn what members had to say about their communities, their pathways to medicine, and more!
Looking for additional ways to participate in the PAMED community? We'd love to hear from you!
---
Marijka A. Grey, MD
Internal Medicine – Gettysburg, Pa.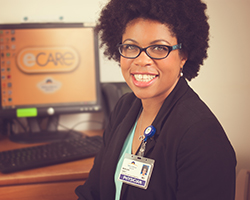 MyPAMED is… Advocacy for physicians at the state level. Dr. Grey is balancing a busy work life and family life. With responsibilities including patient care, taking a leadership role in her health system, and raising a family, she knows she wouldn't have time to do that type of advocacy work on her own.
Quotable: Her hope for the future of medicine: "I'd like to see a shift from an injury and illness perspective to a health and well-being based perspective."

Fun Fact: Dr. Grey is a self-described morning person.
She was energetic and ready to roll for her scheduled early-morning photo shoot when PAMED visited her at Gettysburg Adult Medicine.
Read More About Dr. Grey
---
John M. Vasudevan, MD
Physical Medicine & Rehabilitation – Philadelphia, Pa.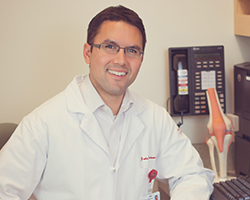 MyPAMED is… a community of physicians dedicated to preserving the relationship that makes medicine worthwhile.
Quotable: "We need more physicians armed with skills in the business of medicine so that we can design a better system."
Fun Fact: Dr. Vasudevan plays drums in a band and values having interests apart from medicine.
Read More About Dr. Vasudevan
---
Melissa A. Davis
COO/Vice President, Susquehanna Health Medical Group – Williamsport, Pa.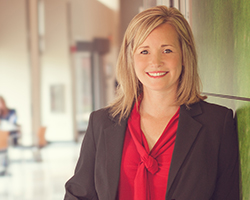 MyPAMED is… My PAMED breaks down barriers to help our medical groups move forward. We utilize their onsite resources as well as our PAMED colleagues to stay in touch with current trends, identify potential future risks to our providers, and to establish a core group of interested providers and administrators seeking positive, impactful health care change.
Quotable: "I'm proud to work in an environment that promotes quality health care."
Fun Fact: Melissa loves traveling and spending time with her family. On a recent beach vacation, she was excited to be able to share her love of nature and sea life with her two boys.
Read More About Melissa Davis
---
Henry C. Lin, MD
Pediatric Gastroenterology – Philadelphia, Pa.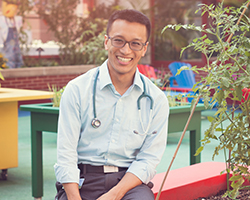 MyPAMED is… Part of my medical community. There are many forces that shape the direction of health care, and PAMED is a vehicle for physicians to have a hand in shaping that direction as well.
Quotable: Dr. Lin serves as a mentor to medical students and offers them these words of advice: "Always remember why you went into medicine in the first place."
Fun Fact: When asked why he chose medicine as a profession, Dr. Lin recalled that, when he was growing up, he wanted to be a fourth grade teacher. The reason he chose pediatrics is that it combined his interest in science with his love of teaching and education.
Read More About Dr. Lin
---
Gwendolyn A. Poles, DO
Internal Medicine – Harrisburg, Pa.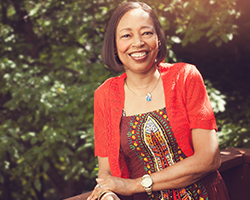 MyPAMED is… An invaluable resource.
Quotable: Her hope for the future of medicine: "Find a better balance between good business and patient-centered health care."
Fun Fact: Dr. Poles never wanted to be anything other than a physician. She said that when she was as young as three, she began telling her mother that she wanted to be a "missionary surgeon doctor." Although Dr. Poles ultimately did not become a surgeon, she did fulfill her dream of becoming a doctor.
Read More About Dr. Poles
---
Timothy D. Welby, MD
Pediatrics – Dickson City, Pa.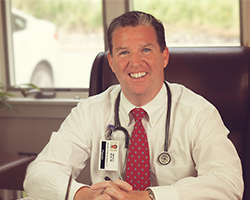 MyPAMED is… The way I stay connected to my profession.
Quotable: Thoughts on work-life balance: "The table and the people sitting around it are the most important thing."
Fun Fact: Dr. Welby is the quintessential Pennsylvanian—his ties to the state and the Scranton area run deep. He completed both his undergraduate and medical school education in Pennsylvania, and is an enthusiastic cheerleader for the community he serves. He loves the outdoor activities like skiing that are available to him in Lackawanna County.
Read More About Dr. Welby
---